Compass Call Fellowship of Canada is dedicated to teaching and training believers in the Scriptures. We are committed to the advancement of wholesome, practical discipleship primarily in Alberta and British Columbia, with the purposeful vision of expanding to other provinces and states. We feel there is a cry for discipleship in homes, churches, and schools, which Compass Call seeks to fill.
News & Updates
As I write this, it is cold, snowy, and icy outside. We have had over six months of this stuff, with a total of six feet of snow since October 1st! So it is really hard to envision Compass Call's next event, namely, Chronicles, in a camp setting with all the venue's outside perks—as in warm, […]
Continue reading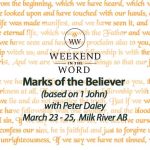 This is the first time I have written The Point for an upcoming event when the one just before it hasn't even happened yet! As you may know, the School of Apollos is two weeks later than usual and Weekend in the Word is two weeks earlier than usual.  However, by the time you read this, the School of Apollos will have already […]
Continue reading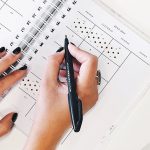 We've moved School of Apollos into February for this year. Please join us at Deer Valley Meadow Camp, February 5 – 9, 2018. We're studying "Genesis: Building Blocks for a Solid Faith". Get the full details for School of Apollos 2018. 
Continue reading
Upcoming Events
July 27 @ 7:30 pm
-
July 29 @ 2:30 pm
September 21 @ 7:30 pm
-
September 23 @ 2:30 pm