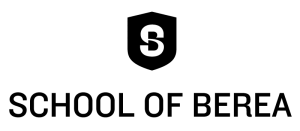 "... Are these things so?..." Acts 17:11
Berea was home to those believers who "received the Word with great eagerness," who were "examining the Scriptures daily to see whether these things were so" (Acts 17.11 NASB). It is in that spirit that we introduce the School of Berea.
The School of Berea will be a weekend of poring over the Scriptures, looking at certain topics that have challenged Christians through the ages. They are so foundational, they must be examined eagerly and diligently.
Over the years, we anticipate examining such topics as the will of God, spiritual gifts, prophecy, how we got our Bible, plus others as the need arises.
This School is held in the middle of the summer on the campus of Prairie Bible Institute (PBI). This is an appropriate setting for an intensive, academic scrutiny of the Word.