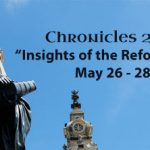 Join us for our first ever history weekend, exploring Insights from the Reformation–an overview in one weekend! Chronicles 2017: Insights of the Reformation
Continue reading
This is a quick and friendly reminder for those of you intending to come to School of Apollos 2017. We need to hear from you by Monday, January 9 (there is some flexibility after that but no guarantees). You can register online or download a printable form. Please contact us with any questions.
Continue reading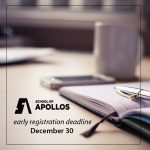 This is a reminder that the early registration deadline for School of Apollos is Friday December 30. Register soon to get the early registration perk: a tee shirt and commentary on the book of Matthew! Details are available on the School of Apollos 2017  page. You can register using this form (or download a printable form).
Continue reading
Upcoming Events
February 5, 2018
-
February 9, 2018
March 23, 2018
-
March 25, 2018
May 25, 2018
-
May 27, 2018
Compass Call is a hands-on, overarching organization that is committed to the principle of equipping for every good work (II Timothy 3:17). Compass Call is committed to the advancement of wholesome, practical discipleship primarily in Alberta and British Columbia, with the purposeful vision of expanding to other provinces and states. We feel there is a cry for discipleship in homes, churches, and schools, that Compass Call is seeking to fill.