**updated to add topic description on March 4, 2014**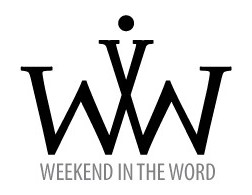 We are happy to announce that registration is now open for Weekend in the Word 13. Mark Robinson is coming back, this time teaching on the topic of Holiness.
Dates: April 4 – 6, 2014
Location: Foremost Community Hall (for the sessions; accommodations are provided in the surrounding area)
Topic and Speaker: Mark Robinson on Holiness
Cost: $50.00 per person
Audience: Youth and adults, 15 years and older.
Deadline for Registration: March 28, 2014
When you register please tell us any preferences regarding your accommodations, your carpool arrangements, and any food allergies we should be aware of. We will coordinate accommodations with the local church families for you. We provide snacks and meals throughout the weekend as part of your registration.
You can register by email or phone (details here) or through our new online form. Your payment options are cheque or credit card/Paypal, if paying ahead of time, and cheque or cash at the door. Cheques should be made out to Compass Call.
•  •  •
Our Topic
Holiness is our theme for this Weekend in the Word ; it is an excursion that is designed to humble, refine, and delight us. Every author, be it prophet or apostle, that considers this subject is drawn with acute fascination for the Holy but with a parallel sense that they are walking on sacred ground and must of necessity shed their shoes and bow low to the ground from which they were formed (Exodus 3:3-5) ; by the grace of God we are called saints i.e. 'holy ones' and implored to conduct our lives accordingly :
 "But as he who called you is holy, you also be holy in all your conduct, since it is written, 'You shall be holy, for I am holy' " (1st Peter 1:15-16)
Let us shed our shoes at the door as we seek to explore the following topics on holiness :
 Holiness Defined : The intrinsic and shared holiness of God
 The Soil of Holiness : The fear of God
 The Motive for Holiness : The mercies of God
 The Agent of Holiness : The Holy Spirit
 The DNA (code) of Holiness : The Word of God
 The Extent of Holiness : Spirit, Soul, and Body
 The Goal of Holiness : Dwelling with God
 The Model of Holiness : Jesus Christ
 The Discipline of Holiness : God's gymnasium
 The Vocations of Holiness
For those who are interested we are making available the various references to holiness (and the related word groups e.g. sanctification ) found in the New Testament (download the document: "Holy – Bible Usages," Microsoft Word format). We will certainly draw upon Old Testament references and stories but will restrict most of our study to New Testament occurrences.
•  •  •
Our Speaker
Mark Robinson was born and raised in Vancouver. He came to the Lord in 1972 as a first year university student (UBC), studying plant science in the faculty of agriculture. After graduation he worked in the agriculture sector, as a greenhouse supervisor and later with Agriculture Canada. During this time he took a year's leave of absence to spend time in South Korea, studying the Korean language and culture at Yonsei University, and helping out in several local churches. After 12 years with Agriculture Canada he went back to university (SFU), secured his teaching certificate and entered the field of education. His teaching experience has specialized in Bible and science, with a keen interest in Creation Science, and attempting to integrate a Biblical world-view into all aspects of education.
Lately, Mark and his wife, Vivian, have been involved with Ratanak – a wonderful Christian organization that rescues and rehabilitates young girls who have been sold into the child brothels of Cambodia. Mark and Vivian have two grown sons, Jordan and Shane.