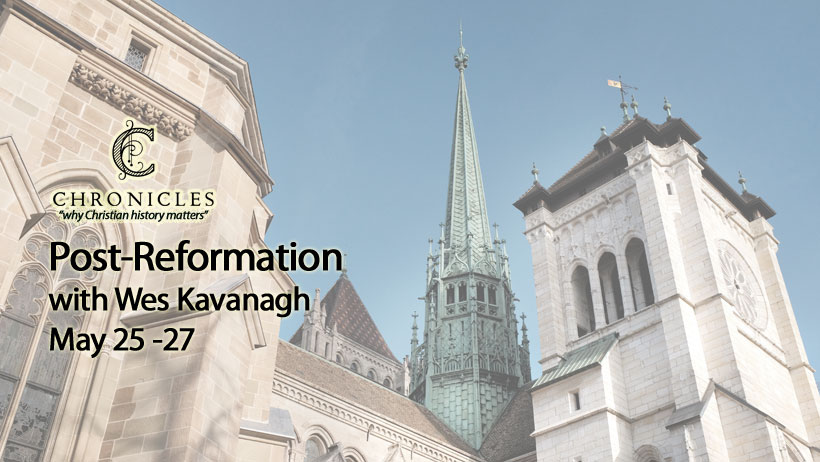 As I write this, it is cold, snowy, and icy outside. We have had over six months of this stuff, with a total of six feet of snow since October 1st! So it is really hard to envision Compass Call's next event, namely, Chronicles, in a camp setting with all the venue's outside perks—as in warm, sunny, and bright.
At the end of next month, Chronicles will be held in the full expression of late spring-early summer, at Salem Acres Bible Camp (SABC) . As many of you know, it is easily accessible by a number of primary and secondary highways in Central Alberta. Think in terms of SABC being east of Innisfail, north of Three Hills, and southwest of Stettler.
We are pleased to have last year's speaker, Wes Kavanagh, back again, as he continues his teachings on the general Reformation era, with the "Post-Reformation" being this year's focus. Compass Call has created a Christian history timeline, broken down into ten eras; this is event number seven.
While Chronicles is not as heavy as other "schools" that we do, it certainly is as important. As believers, we benefit immeasurably from examining the trends, trials, and triumphs of the past. We should never take our present privileges for granted; and we need to value the past sacrifices of those who have gone on before us.
Wes will lead us as we study the lives and works of Calvin, Tyndale, and Knox, outstanding men of God, who were raised up for "such as time as [that]." May God raise up such men and women today in these difficult times!
— Craig Funston